BREAKFAST + LUNCH DAILY
FRESH FOOD. FUN DRINKS. GREAT ATMOSPHERE
Hidden at the end of Point Cartwright Drive, LMS is the local's favourite place to meet friends and enjoy fresh food, quality drinks and great service.
LMS offers guests a varied menu of seasonal fare and delicious boutique beverages.
Made with love and a little fun, all of our meals are prepared with quality ingredients and offer a "twist on the classics" across breakfast & lunch.
For the coffee connoisseur's amongst us, the LMS bean blend is truly satisfying. Consisting of a primarily dark-roasted single-origin bean from Brazil, which has been blended with single-origin beans from El Salvador, Indonesia, and Guatemala.Created by LMS and boutique coffee roasters Bellissimo, the blend carries a smooth dark chocolate undertone with a fruity finish.

LMS is also fully-licensed offering those wanting something a little harder ample choice of boutique beers, good wine and crafted cocktails (first Friday of every month). LMS is dedicated to providing all guests with outstanding service and quality products making it the perfect spot to chill out with your faves and share a good feed.
Phone
0413581342
Location
24 Parkana Crescent, Buddina, Sunshine Coast, QLD 4575
Hours
Mon - Sat
6.30am-2.00pm
Sun
6.30am-1.00pm
** First Friday of every month: 5pm - late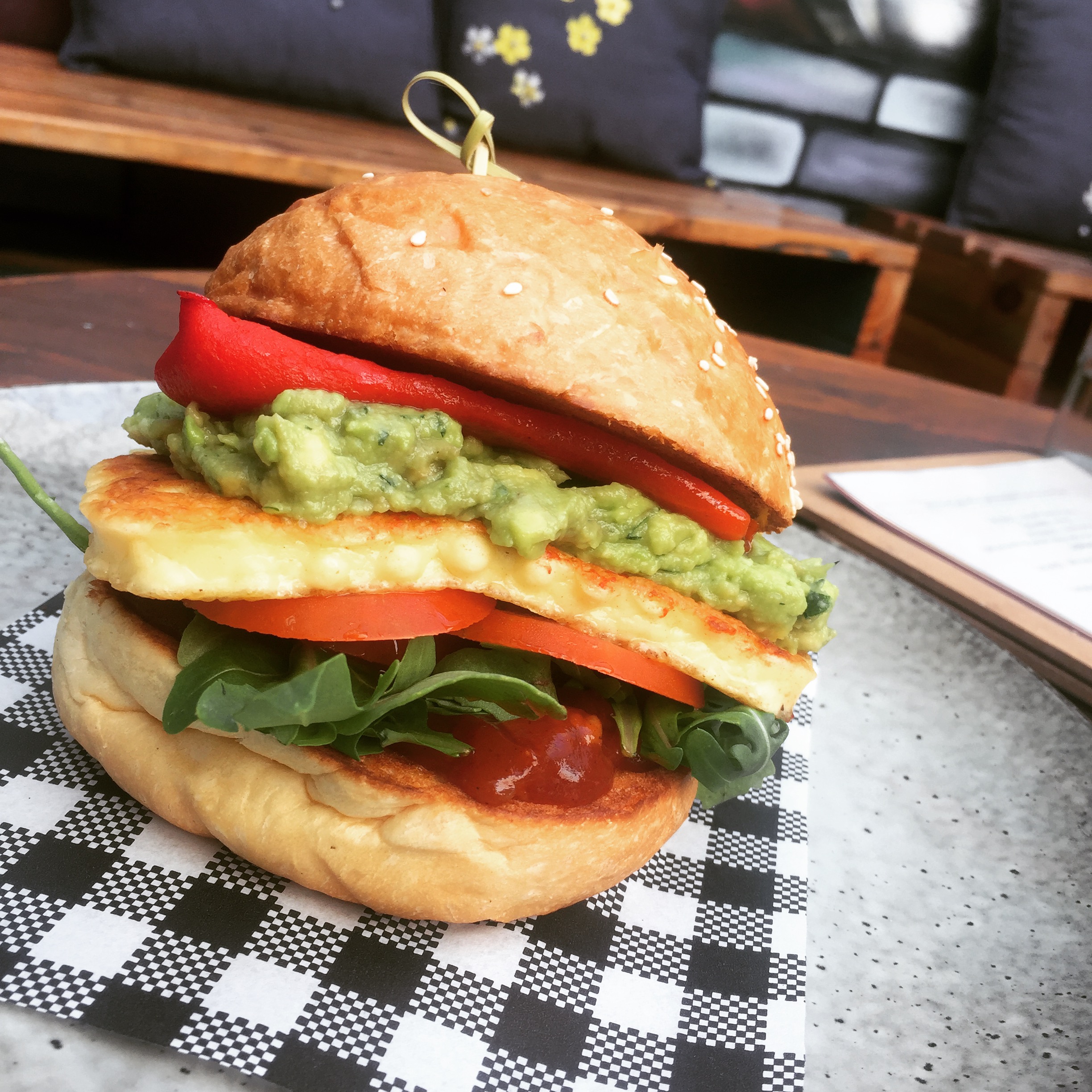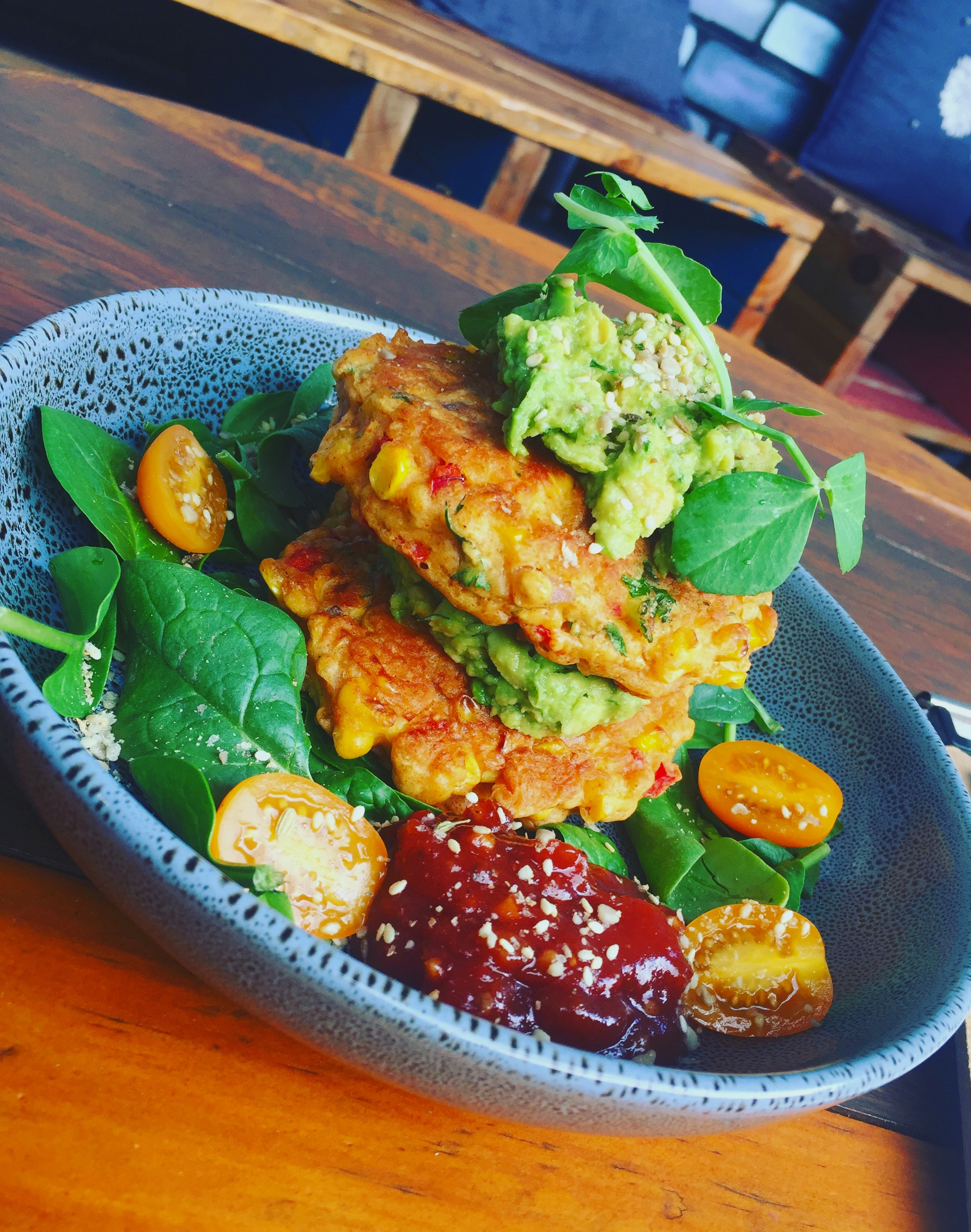 Available from 7.00 am daily
$

6.90 (VT)
Organic sourdough Grain or white
$

7.90 (VT)
Organic sourdough fruit toast
$

15.90 (GF,DF,VG)
House granola, vanilla coconut yogurt & seasonal fruit
$

15.90 (GF,DF,VG)
Acai smoothie bowl, house granola & seasonal fruit
$

15.90
Brioche French toast with seasonal fruit and maple
$

16.50
Waffles with bacon & topped with a soft poached egg and maple syrup
$

16.50
Bacon & Eggs on sourdough toast
$

12.90
Classic eggs served your way on sourdough
$

15.90
EGGS BENNY
Soft poached eggs & fresh spinach served on toasted English muffin topped with Hollandaise sauce and served with salted kale chips.
Mushroom $4 Bacon $5 Cold-smoked Salmon $6
$

18.90
Smashed Avocado
Smashed Avocado, beetroot labneh, heirloom tomato & dukkha served on toasted sourdough (VT)
Mushroom $4 Bacon $5 Cold-smoked Salmon $6
$

15.90
Smashed Pumpkin & Fetta on Sourdough
House infused smashed pumpkin & feta on toasted sourdough served with a smear of hummus, fig glaze and house roasted salted kale chips.
$

15.90
Savoury Mince on Sourdough
Savoury mince served with toasted sourdough, topped with a soft poached egg and rocket
$

15.90
The Brekky burger
Double egg, double bacon, cheese and tomato chutney on a brioche bun
$

15.90
Onesie Brekky
One each of the following sourdough toast, bacon, egg cooked your way, tomato, mushroom, chorizo with tomato chutney
$

22.90
In-Saine Brekky
Sourdough toast, eggs your way, bacon, grilled chorizo, roast tomato, field mushroom and tomato chutney
$

15.90 (VT)
Vege Black Bean Nachos
Corn chips, melted cheese, chopped tomato salsa, smashed avocado, refried black beans, sour cream & spring onion.
$

16.90 (VT)
Tomato & Fetta Bruschetta
Pesto whipped fetta with tomato salsa, rocket & mushrooms
$

17.90 (VT)
Corn Fritter Stack
Corn fritters, smashed avocado, heirloom tomato, dukkha, tomato chutney on mesclun lettuce mix
$

19.90
Chicken, Bacon, Avocado and Halloumi Salad
Served on a bed of Mesclun salad leaves with heirloom tomato and a balsamic glaze
$

19.90 (GF,DF,VG)
Mixed Buddha Plate
Wild black rice, beetroot hummus, pickled veg, roast pumpkin, field mushroom, salted Kale chips & refried black bean,
$

21.90
Braised Asian Pork Belly
Braised Asian style pork belly slow-cooked in house-made master stock and served on ancient grain black rice with wilted Asian greens and assorted pickles.
$

15.95
BURGERS
Served on a soft brioche bun with salted crisps
Chipotle Chicken
Chipotle marinated chicken, creamy street slaw & pickles
Grilled Haloumi (VT)
Haloumi, roasted peppers, rocket, tomato & smashed avocado
Classic Rueben
Slice of corned beef, cheese, sauerkraut, pickles and Russian sauce
ADD ONS:
Gluten-free bread $ 2.00
Grilled Tomato $ 3.50
Smoked Salmon $ 6.00
Poached Egg (1) $ 2.50
Halloumi $ 4.50
Bacon $ 5.00
Hollandaise $ 2.50
Avocado $ 5.00
Mushroom $ 5.00
Salted Kale Chips $ 5.00
$

8
Kids Menu
The perfect size for little people with big appetites (or eyes)
Scrambled eggs on toast
Smashed avocado on sourdough
Ham & Cheese toasty
Mini Nachos
Fresh Cakes, Slices, Pastries, Croissants and Muffins available daily.
$

4.20 /

$

4.70
Cappuccino, Flat White, Latte
$

5.00 /

$

5.50
Turmeric Latte
$

5.00 /

$

5.50
Beetroot Latte
$

5.00
Teas
English Breakfast, Earl Grey, Green Power, Refresher Mint, Gingersnap, Chai
$

1.00
Additions & Substitutes:
Lactose Free, Soy, Rice, Almond & Coconut Milk
$

6.50
Iced Coffee, Chocolate
$

7.50
Frappes
Mocha, Chocolate or caramel
$

7.50
Shakes
Chocolate, Strawberry, Vanilla, Caramel
$

8.00
Juices - Made to order
GLOW
Carrot, Orange, Turmeric, Lemon & Ginger
THE BEET
Beetroot, Orange, Carrot, Ginger & Apple
CLEAN GREEN
Spinach, Cucumber, Lemon, Pineapple & Ginger
SUNRISE
Watermelon, Pineapple, Orange Lime
JJ JUICE
Celery, Lemon, Ginger, Cucumber
$

12.00
DATE ME
Almond Milk, Banana, Dates, Cacao, Peanut Butter, Macca
$

12.00
VERY BERRY VANILLA
Blueberry, Raspberry, Strawberry, Blackberry, Mango, Vanilla protein, Almond milk
$

12.00
GREEN ROOM
Coco Quench, Avocado, Spinach, Mango, Banana, Honey, Spirulina
$

12.00
RASPBERRY, LIME & MINT
Raspberry, Lime, Mint, Soy Milk & Dates
$

8.00
CLASSIC
Mango, Banana or Strawberry, Ice Cream, Honey & Milk.
$

1.00
Additions
Coffee Shot
Soy, Almond or Coconut Milk
Protein Supplement
FUNCTIONS
Looking for a great place to hold your next function? From birthday tapas and beers to Morning Wedding Receptions and private dinner events, LMS can work with you to create the perfect celebration menu in a relaxed setting. Contact the team for more information.